Getting to the bottom of your problem is the key to a successful project. I'll show you the real problem your business is facing, and how I'll solve it.
If you've ever hired a web designer in the past, you know how hard it is to find somebody reliable.
Worse still, even if you find the right person you quickly realise that they don't quite understand you or the real problems facing your business.
Without an understanding of both your business and the core problems you're trying to solve, the chances of your project succeeding are slim.
You've got a vision of what tomorrow looks like for you and your business. You don't want to stand by and watch your competitors grow and succeed whilst you "make plans".
You bring the ambition, I'll bring the know how. I'll make it my goal to turn your vision into reality.
Getting your website right, first time
What if you hired a guy who was not only trustworthy and reliable, but knows that you don't just need "a website" - but you need to make a positive return on your investment? That you need to get your business closer to that vision of tomorrow?
What if this person learned about your business, got to the root of why you're looking for a new website, and applied their knowledge of the web to solve your problem?
What if you could hire an ally, a partner - not just a hired gun?
I'm your web partner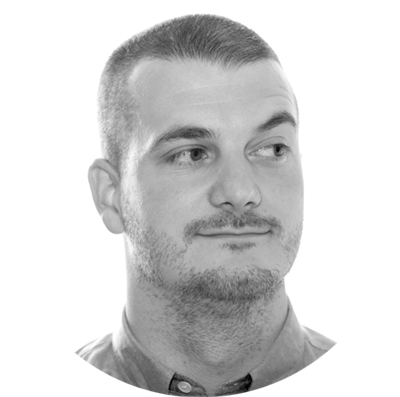 "I'm going to make online work for your business, not just by building your website but by crafting the strategy you need to continue to grow your business online and increase profits"Craig Cooper
My name is Craig Cooper, and I make online things like websites and emails work for growing businesses like yours. But I'm also a business owner. I've built my company and reputation on trust, hard work, and results.
"I want to learn about you, your company, and what you want tomorrow to look like for your business. Together, we'll put together a plan of action that makes that tomorrow happen."
Q. "Why should I trust you with my project?"
A. I know how hard it is to find decent people. My clients refer their friends and associates to me because they know I get the right stuff done — and I understand the real problem they face, and putting together an effective plan of action.
Q. "What makes you think you can understand my business?"
A. I know that what you really want isn't a new website or marketing campaign. What you really need is more customers, more revenue, and more profit. I start your project by listening — I want to know everything I can about your business and the problems you face. Only then will I be able to help you put together a roadmap that charts out a plan to conquer your business problems and make you more money.
Q. "Why are you different than other web designers?"
A. I don't want you to be a "former client". I want to build long term, meaningful relationships with everyone I work with. This means creating value that delivers revenue of many times my fees. It means showing you the right way to continue growing your business tomorrow and beyond.
I might not be right for you if...
You already know what you wantand just want somebody to build it. I trade in solving marketing problems to greatly enhance your online profit generation - you won't be getting great value if you just need "any old website".
You need to check everything with the board/wife/kids/dog. To get things done and make a real impact we need to be able to act quickly, test assumptions and double down on our successes - this can't happen if I'm working with a committee.
If you're looking for the lowest price possible, you won't like my rate. But if you want to make an investment in your business, and want to work with a web guy who's acutely aware that you need to recoup your investment and then some, let's talk.
Ready to get started?
First let's make sure we're a good fit.
Simply send me a couple of details, and we'll schedule a time to chat about your business and your project, and how I can help achieve your vision of tomorrow.
Read my articles about online marketing over at the blog. You will find lots of useful, free information about how to better promote your business online.
Subscribe to my newsletter - The Insider - to receive articles and resources before they hit the website to keep you another step ahead of your competition